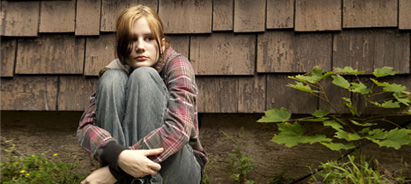 Making the choice to begin often takes courage.
First Steps
We recognize that starting in any type of therapy can be an anxiety-provoking experience for both a child and his/her parents. Your first contact with us may come at a time of particular distress for you and your child.  We will try our best to do whatever we can to provide the time, availability, and information you need to make decisions about whether the services we can offer would be helpful to your child and your family.  If we cannot, we are always glad to try and help you to find another setting that might better suit your needs.
If you are interested in having your son or daughter join one of our groups, please contact us at 703-533-5824 x5.  Leave a message with your child's age and grade, and a little background information.  We will return your call and let you know if it looks like there is an opening in an appropriate group.
If there is an opening, we would be glad to talk with you by phone to get a little more background information and answer any preliminary questions you might have.
We will then schedule a screening appointment for you and your child to meet with one of our primary group therapists  This meeting will allow us to better assess fit for your child with the children in a given group and to discuss with you in more detail how our groups work.  If questions remain about the need for therapy in general, the appropriateness of group versus other types of therapy, or the fit with our structure of group work we may suggest a more extended intake assessment to try to help you answer these questions.